I was late for work.  I am always late for work (ask my boss, he will confirm this)
One of the guys I work with told me I need to work out why I am late all the time and fix it before I get the sack.  He suggested I do some Fish-bone analysis and a little process improvement.
Here is the result: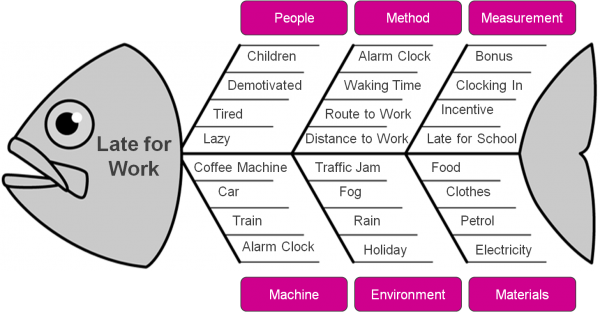 At the head it tells me what the issue is.  (You don't need a real head, I had time on my hands)
The big bones are the key categories, the groups of reasons why I am late.  You draw these first
The little bones tell me all the possible reasons why I am late for work.  You add these later
A work of art, but is it useful.  Will I be on time on Monday?
Well erh.. Yes and No
Yes it helps because drawing it makes me think through all the reasons for being late and it makes me do that in a clear structured way.  Because it is structured I am less likely to miss something
No it doesn't help because it doesn't tell me specifically why I am late.  It just gives me a lot of possible reasons why I might be late:
I might be late because my alarm clock doesn't work
I might be late because it is always foggy
I might be late because I never have enough petrol
But it isn't an exhaustive list, I could well have missed the real reason
Think of it as a shopping list.  It is sensible to write one before you go to the shops, and structure it somehow, by day or meal or shopping aisle.  That way you are less likely to forget something.
The next job is to test your list of hypotheses.  And if the cause of your problem isn't on the list and you can prove that, then go back and add more
Fish-bone diagrams provide structure, they don't provide an answer.  But then, without clear thought and structure, problem solving isn't problem solving, it is intuition or luck
Just like being able to cook a fabulous meal after going to the shops without a list
By the way, if you like my diagram (complete with head) there is a PowerPoint template you can down-load it here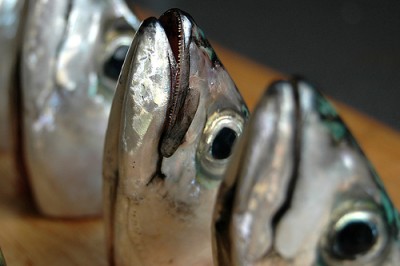 Read another opinion
Image by faceymcface1