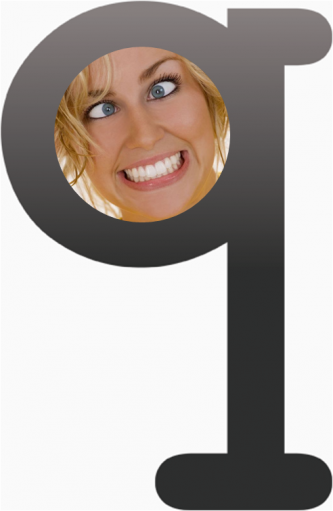 Welcome to the Squawk Point and thank you for visiting. If you are new here this page explains what the site is about and how to use it.
The Squawk Point is dedicated to service improvement. It is full of ideas, news and practical advice for people who run service operations and want to improve their performance.
Start Here:
The best place to start is to read the e-book "10 things you really should know". To find it click here. Once you have given that 2 minutes of your attention you will know if the rest of the site is for you.
Structure:
All service operations consist of three elements: customer demands, business processes and the employees who serve those customers. The content is structured to explore the ways in which these elements interact to deliver customer service.
These three core areas are accessed from the menu bar above:
Are you clear what your customers want and how well you deliver against those demands? How do you measure performance and highlight the hot spots of poor performance? Finally how to drive down to the root causes so that they are fixed? Interesting places to start include:
Once you have identified the area of the organisation that needs to be improved how do you go about that? What are the most useful tools and techniques, where are the avoidable pitfalls? Places to start reading include:
Salty Coffee. Why fixing small issues is so important.
Top 10 Process Mapping Sins. Process mapping is a means to an end not an end in itself.
Sticky. How some organisations use process improvement to drive revenue as well as cost reduction.
Business processes don't operate in a vacuum, they are run by people. Making sure that these people are actively engaged in two roles: "doing their jobs and doing them better", is crucial to success. If this is of interest try:
Learning French. Favi is one of the most successful organisations in France, has huge employee engagement and yet no HR department.
Mr Motivator. A fascinating video about people's internal motivation.
Excuses Excuses. How staff mindset can make a massive difference to performance.
Searching:
If you want to know more about a particular subject you can search the site in 4 ways
Enter a phrase you are interested in the search box on the right.
Click on one of the terms in the tag cloud to pull up related articles.
Browse the index.
Click on one of the category buttons on the menu to pull up a list of articles.
If you can't find what you are looking for visit the links to other related sites that may be able to help. These are on the right side bar.
Keeping up to Date:
The content on this site is updated regularly with new ideas and techniques. Keep up to speed in two ways:
Either

receive free updates by entering your email address in the box at the top of the screen or clicking on the envelope icon. The Squawk Point will never share your e-mail address with anybody else.
Or,

click on the RSS icon and updates will arrive by magic (well a bit of high-tech IT). To learn more about RSS click here
Learning More
We hope you will find the Squawk Point interesting and engaging. If you do and you would like to learn more, there is also a 12 part e-course "Service Improvement for Pragmatic People". Register in the box below.

Anything Else?
If you have any thoughts, suggestions, ideas or questions, please leave a comment in the box below. Thank you for visiting.