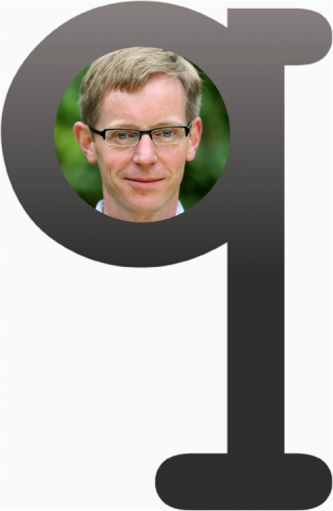 Hello, I am James Lawther.  I guess if you are reading this you would like to know a little about me (you can deduce from this comment that I am hugely insightful).  So I have asked myself a handful of questions that you might have and made up some answers that I hope you would like to hear:
Who am I?
I am an operations manager.
For 20 years (and a bit more) I've worked for large organisations in all sorts of operational roles, from counting frozen peas to chasing tax avoiders.  Currently I work as Head of Operational Excellence for a FTSE 100 financial services company.
If you are really nosey you can see a full CV on my Linked in profile (click here).  But if you do I expect you to show yourself and offer to connect with me, otherwise it is the equivalent of electronically peeking through somebody's bedroom window.
What do I do?
I am paid to make complicated nasty operational problems disappear (as if by magic).
I do that by helping people be really clear about what makes their operation tick and getting them to think through what the big opportunities are to improve quality, reduce cost and give better service.
I enjoy working with big service centres best, they are the most interesting, the problems are hidden deeper, glitches blow up faster and they are most in tune with their customers.
Why do I do it?
A while back I worked for an ice cream company and I was invited to the annual management shin dig.  The Marketing Director stood up and showed a video of the latest adverts, they were full of scantily clad people with beautifully tanned bodies eating ice cream.
Not to be outdone then the Operations Director stood up, his opening gambit was "that's not sexy, this is".  Then he showed a video of a factory pumping out box after box of ice-creams.  Tragically, I think he was right, a well run operation is stunning; it doesn't matter if it is a factory, a supermarket or a call centre.  They can be beautiful.
Maybe it is a geek thing, maybe it is pride, maybe it is professional conceit, but I really think it is important that operations work seamlessly.  I guess that if you have read this far you are a member of the same club.
Who should read this?
This blog is for you if:
You run a service operation
You take pride in seeing that operation run well
You get fed up with management jargon and want to cut to the chase
You like to things simple, straightforward and clear
If on the other hand you are interested in ways to:
Be politically correct
Impress people with corporate buzzwords
Duck poor performance and throw up a cloud of management confusion
Then I'd advise you to stop reading now
What will you get here that you won't get anywhere else?
Pragmatic advice about how to think through what is going on.
Simple, straightforward tools and techniques that you can apply to make your operation work
An absence of spurious corporate management cleverer than you clap trap (it winds me up)
What is my big ambition?
To help 100,000 people see their operation more clearly, so they can make it sharper, faster and deliver better customer service.
So far I am a little over 8% of my target.  If you fancy helping me reach my goal you should subscribe to the e-mail updates (click here) or sign up below for my free e-mail course. "Service Improvement for Pragmatic People".
I will show you everything that I have squeezed into my head in the past 20 years.  Surprisingly it won't take too long.