I play it safe
On Thursday I spent all day in my boss's team meeting.  I am a lucky man, I work with people I like…
We see the world the same way
We laugh at the same jokes
We bitch about the same people (admit it, you do too)
We moan about the same problems
It was a good day…  wasn't?
Have you noticed that we sit with our friends, stay in our teams and only ever mix with people in the same industry.  Everybody else is a stranger.  Strangers are not to be trusted.  We tell our children all about stranger danger.
Strangers are to be avoided at all costs
After all, what do they know, how could they possibly help us?
Does your organisation have a moratorium on clever people?
Is your business the only one that has problems with customer complaints, or capacity management or staff turnover?
What could you learn from an operations manager at Schipol Airport, or an analysis at HSBC, or the man who schedules the trains for Network Rail or the process guy at the Department for Education?
I bet their problems are not that different from yours, but they will have some very different solutions to them, solutions that might make you sit back and think.
You (and I) need to get out more
And make some connections:
Search linked in
Google is our friend
Visit the other big employers in our towns
Have coffee with somebody new
Find the world expert in our problem and drop them a line
Talking to strangers is hard
But it might make us think, we could even learn something.
Though it is probably best to avoid the bitching, at least until we get to know them.
If you enjoyed this post click here for updates delivered straight to your inbox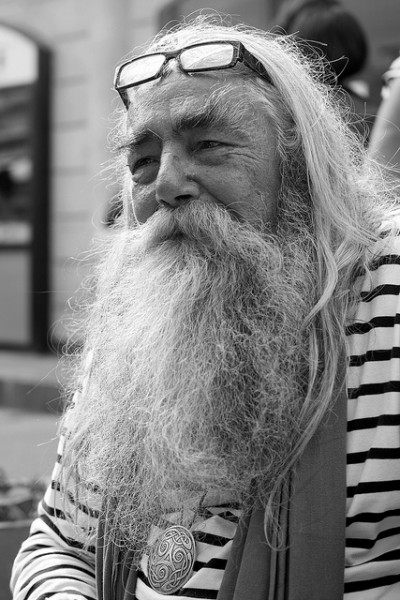 Read another opinion
Image by Adrian Serghie