The Big Five are five symphony orchestras in the United States that "lead the field in musical excellence and calibre of musicianship".
If you went to listen to them in the 1970's, you would have noticed that about 5% of those excellent musicians were female.
If you do the same thing today that proportion is more like a quarter.
Statistics like that quickly beg the question why?
Have more women taken up music?
Did women suddenly become better musicians?
Has the proportion of women in the workplace grown?
What happened?
It is a difficult question to answer, there are a whole host of factors at play.
The statistic intrigued two economists Claudia Goldin and Cecilia Rouse so much they carried out a study to find out what was really driving the change.  They discovered that a single issue accounted for most of it.
Blind auditions
In the 1970's an audition consisted of a musician turning up in front of a panel of dignitaries and playing a piece of music which they listened to and evaluated.  Not too tricky, after all music is music.
But since then there has been a simple change in the way auditions are held.  The musicians now play behind a screen.  The only thing the interviewers can base their decision on is the sound of the music, not the appearance of the musician.
Listening blind has improved the fortunes of female musicians and, presumably,  the "calibre of musicianship".
The potential for improvement is much wider than music
It doesn't matter what you do for a living, to improve your processes challenge your preconceptions and make decisions on data and facts, not on the height of somebody's heels or (insert current dodgy belief).
List the beliefs in your business… now, can you debunk them?
If you enjoyed this post click here to have them delivered straight to your inbox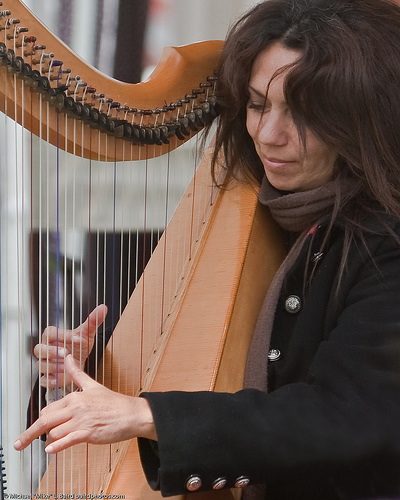 Read another opinion
Image by Mike Baird