If you are female and reading this, I have two questions for you:
1.  How many pairs of shoes do you own?  (This isn't a personal fetish, it will be OK)
What is the answer?  My wife (who states she doesn't have as many as most women) lays claim to 17 pairs.  When I ask this question more widely I often get the answer "I don't know, about 50?"
I think it is fair to say your answer is going to be somewhere between "plenty" and "lots".
Here is my second question:
2.  How many pairs do you wear regularly?
Now I guess the answer is going to be something like "Well my brown ankle boots are comfortable" or "I look good in my blue wedges".  Maybe I misjudge your personal style, however, I am prepared to bet my mortgage that the answer is not "all of them".
And that is the Pareto Principle or 80:20 rule.  20% of shoes get 80% of the wear.
Some things are just more important than others.
Whatever the situation, somethings are always more important than others.
This is possibly the most important thing you will read on this site. (Sorry about the highlighter, just grabbing you attention.)
Why?  Well because:
So if you wat to improve the service you offer, working out what the 80:20 split is, is fundamental.
Otherwise you will find you spend all your time polishing the wrong pair of shoes.
Or to put it another, harsher way, you will be wasting your time.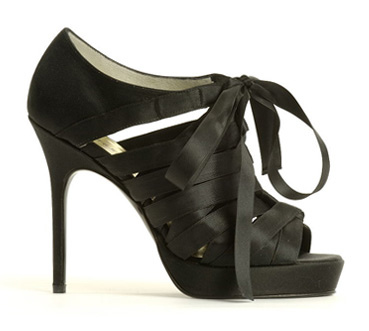 Read another opinion
Image by bbaunach