I am busy, I have a thousand and one things to do and now my daughter is in floods of tears because I wasn't listening to her.  I was listening, she was prattling on about some craft fair event she was doing at school or something.
Now, not only am I busy, but I have also got a pre-teen to console.
In truth I wasn't really listening to her, I was showing all the symptoms of a man who wasn't paying any attention at all.  The five sins of the non listener:
I was distracted, juggling an internet connection, blackberry and cup of coffee whilst looking for a book.
I wasn't paying her any attention, not looking at her, not acknowledging her presence.
I was replying instantly, obviously thinking about what I was going to say, not what she was saying.
I had assumed that I knew where the conversation was going, second guessing the outcome.
I was finishing her sentences for her in an attempt to speed things up, interrupting her flow of ideas.
What I should have done was stopped, looked at her and listened to what she was saying.  Thought about it then responded.
It would have gone better for all of us.  She would have been happier, I could be getting on with my work and most amazingly of all:
I might have learnt something.
By the way, I always listen to my customers and employees.
Always
Except when I am on the phone (when they can't see what I am doing).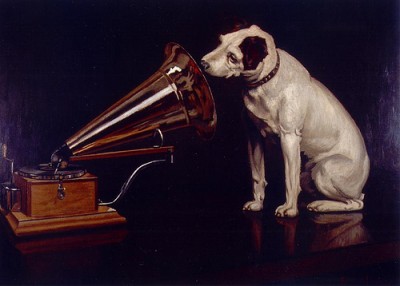 Image by Beverly & Pack
Read another opinion