I grew up in the 80's.
One of the breakthroughs of the decade was the Spork.
It was half spoon, half fork and if you bought the deluxe version, it had a serrated edge making it half knife as well (don't think about that too hard).
The Spork was billed as the end to all your cutlery worries:
Why lay knives, forks and spoons at the table when you could use the Spork?
Think of all the washing up you could avoid.
For picnickers the Spork was the dream implement.
Unfortunately the Spork was next to useless
It didn't cut like a knife, was too clumsy as a fork and as a spoon it leaked. It was jack of all trades and master of none.
The best tools are designed to do one job, not botched to do many.
Enter the management Spork
The end of the year is nigh, so those of us in big organisations are busy dusting down our appraisal forms ready for the annual round of performance management.
We know that performance appraisal is vital to an organisation, it fulfils so many important functions. Performance appraisals are used to…
Encourage feedback and communication
Provide coaching
Set objectives
Allocate performance related pay
Evaluate promotion prospects
Make redundancy decisions
Provide a paper trail for dealing with poor performers
All in one handy and economical form and process.
But I'm not a fan, like the Spork I think appraisals would work better if they were designed to do one job well, not botched to do many.
Of course the link is tenuous
Comparing a 1980's fad to a widely used management approach is hardly scientific.
So I will leave you with one last question:
In your last appraisal how did it feel when you were told your rating and annual increase?
Did it make you receptive to the developmental feedback?
Or did it feel like a weapon to force the conversation?
Feedback is great, when done well.
Is it time to rethink your H.R. processes?
If you enjoyed this post click here to have them delivered straight to your inbox.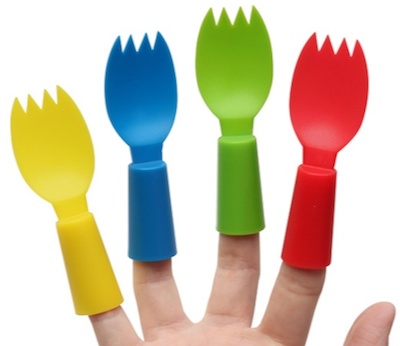 Read another opinion