I was once told that success in life is as simple as getting your arms around a problem and knocking it off.  If you agree with the principle, (and there is not really a lot to disagree with), then by definition, problem solving leads to success.  Solving problems isn't that difficult, it is just four simple steps:
Step One: Face the Problem
Accept you have a problem, be honest with yourself and those around you.  Self-delusion is not a wonderful thing.  Facing into a problem isn't guaranteed to fix it, but if you never face the problem, you won't ever fix it. (Sad but true).
"No man was ever so much deceived by another as by himself." ~ Fulke Greville
Step Two: Identify the Cause
Stop and think, look at the facts, identify the root cause.  Jumping to conclusions might be fun, but there is no substitute for clear thought, analysis and a little data.  If you only ever fix symptoms you will only ever fix symptoms.  (Trite but true).
"Facts do not cease to exist because they are ignored." – Aldous Huxley
Step Three: Act to Remove the Cause
All the analysis in the world, no matter how good, accurate or insightful it is isn't worth the paper it is written on if nobody ever does anything with it.  Action by itself isn't quite enough though, if your actions are to work don't forget the 5P model of planning; Poor Planning leads to Piss Poor Performance.  (Crude but true).
"A good plan executed right now is far better than a perfect plan executed next week" ~ George S Patton
Step Four: Look for Feedback
Learn from your mistakes, take on board feedback and use it.  No matter how self aware, brilliant and hard working you are you won't overcome every obstacle with your first shot.  (Harsh but true).
"No battle plan survives first contact with the enemy" ~ Helmuth von Moltke the Elder
And those are the four steps to solving problems:
Face the problem
Identify the cause
Act to remove the cause
Look for feedback
OK, maybe they aren't simple steps, but there are only four of them, and there really is no other way.
"I'm not telling you it's going to be easy – I'm telling you it's going to be worth it" ~ Art Williams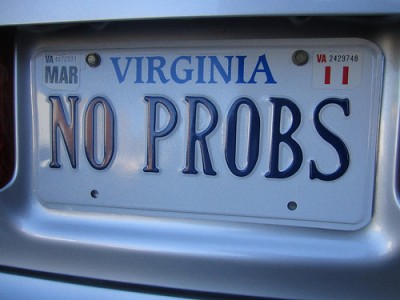 Read another opinion
Image by Gamma Man