Call centres fall into two categories.
Some have wallboards, they show how the operation is performing
They show call centre agents how many customers are in the queue, how many customers have been answered, how many have hung up, how long customers are waiting…
You get the idea
Other call centres don't show wallboards, it is a point of principle. They don't let their agents know how many calls there are in queue, how many customers are frustrated. The managers of these centres believe that not having the wall boards makes the centre a more relaxed place to work. Only a sweat shop would have a wall board.
Are wallboards any different to train departure boards at a station or a score boards at a football game?  All they do is pass on information, they let people know what is going on.
A good thing? Or intrinsically evil?
Acting on your performance is a good thing
Hiding your performance; well that is just hiding your performance; isn't it?
Maybe not intrinsically evil, but certainly not good.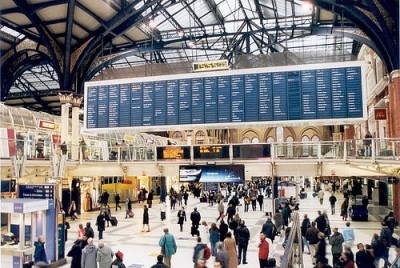 Read another opinion
Image by JohnSeb