Good management is a good thing and organisations have a shortage of "talent".  Having more and better managers is critical to success.
So you should put all your effort into hiring and developing breadth and depth of leadership.
Really, is more always more?
In his book David and Goliath
 Malcolm Gladwell discusses school class sizes.
Conventional wisdom is that the smaller the class size, the better the education.  A child in a class of 25 will get a better education than a child in a class of 35.
So a child in a class of 15 can't help but succeed.
Apparently not, you can have too much of a good thing
There comes a point where the quality of education decreases.  In small classes:
There is less diversity. So their are fewer opinions and it is harder to keep a conversation running.
A fight between children is harder to manage, there are fewer distractions, discipline is harder to maintain.
Students get more help. But children need time to sit and look at a problem.
Too many teachers can be too much of a good thing.
The same is true of managers
With too many managers…
Of course organisations need management
But is lack of "talent" what is holding you back?  Or is it something else?
If you enjoyed this post click here to have the next one delivered straight to your inbox.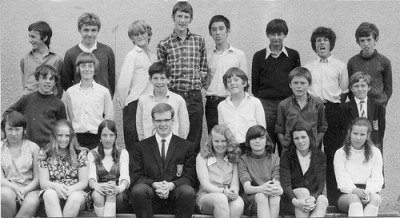 Read another opinion
Image by theirhistory