How to get elected
How would you like to be the next Prime Minister of the United Kingdom?
One perfectly legitimate move you could take is to change your name to Adam Abbott. In the UK ballot papers are presented in alphabetical order, so with a name like that you would be at the top of the list. Statistical tests show that all other things being equal more votes get cast for the candidate whose name appears first.
Secondly, UK voters vote for people with familiar sounding names. Heinz Fischer may be the President of Austria, but in the UK he would probably be looking for another job.
Voters are susceptible to a whole range of suggestions.
How to sell baked beans
Do you want to become the next Super-Market Magnate? If so it is worth learning a little about supermarket design.
Have you ever wondered why the alcohol is invariably right at the back of the store? Most of us like a drink, we will walk right through the store (and back) to get one and so we walk past everything else.
If you need to shift some baked beans, place them on the end of an aisle, in a big display, with a fancy red and yellow sign above them declaring they are the "managers special" and they will positively walk out of the store.
Shoppers are susceptible to a whole range of suggestions.
Susceptible to suggestion
I doubt anybody has changed their name to Aaron Aardvark in a bid for power, but I bet you have bought baked beans you didn't really need. We are all susceptible to a little persuasion when we see and hear the right cues.
For good or evil, understanding those cues gives you power to change the way your customers and agents act. Does the order of options in your IVR or the layout of your reception area direct the flow of customers the way you want them directed? How about the design of your web page?
The use of power
They say power corrupts, so I have three simple questions:
Do you know what you want your customers to do?
Do you know how to "persuade" them?
Would your customers knowingly be persuaded that way?
And before you get all ethical on me let me leave you with a last thought.  Even your "default" option influences consumers to do something. Is that a something either you or they want?
Click here for free updates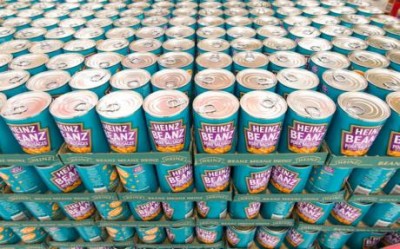 Read another opinion
Image by ghbany