This is a guest post by Ofra Tessler.
I have travelled a fair bit with my family these summer months and have used a few different E-maps, GPS's, location trackers and gadgets.
The traditional GPS with turn-by-turn directions is my least favorite.  I went from using it extensively to ditching it completely – in favor of Google maps on my phone.  The big difference between the map and traditional GPS is that with GPS you only see to the next section of the road, the next turn or the next intersection, while with the map systems, you see the entire map, you get to see the full context.
This got me thinking about other facets of life, where focusing only on the next turn and not the full picture can lead to disastrous results.
The problem with focusing on the next turn
I have seen projects get derailed, lost in the weeds and fail, because of too much focus on the details and too little focus on the big picture.
Even when the project leaders have a clear vision of where the project is going and what the milestones are this is seldom communicated to the troops on the ground.
As leaders we need to make sure we do better than "do this… do that" turn-by-turn directions if we want the team to make it to the destination in one piece.
5 ways you can lead better than a GPS:
Communicate often – this is very easy not to do.  Since everyone is involved in the project, it's easy to assume everyone is on the same page.  This often isn't the case, and what's more, every stakeholder's vantage point is different.  Set a regular time (once every two weeks, once a month… whatever makes sense) and update everyone on where you are and what the road ahead looks like
Paint a picture – humans can imagine and simulate the future, if you paint a clear picture of the Promised Land, it will be easier to get there, aligning all the stakeholders' visions.
Consider the moving parts – each stakeholder comes to the table with a different set of objectives, different professional and personal goals and challenges Some people think they are smarter, more experienced or simply know better.  Take into account the individual motivations, and tailor the message wherever possible.
Encourage dialog – we live in an age of crowd-sourcing and individual innovation.  Utilize not only the manpower, but also the brainpower.  It isn't always easy or wise to follow every new idea that comes from the team, but it is important to hear thoughts, opinions and ideas.  They may be excellent, and save a lot of work, and even if they are not – a team member who is heard and respected is much more likely to enthusiastically lend a hand to the project.
Give credit – use every possible opportunity to shine the limelight on the project stakeholders and participants.  People who feel their work is respected are an unbelievable engine to your project's success.
The best way to move forward is with everyone on board, and blind faith will simply not do it, when dealing with thinking, creative people.
Stop often and allow everyone look at the full map, you will get there in much better shape.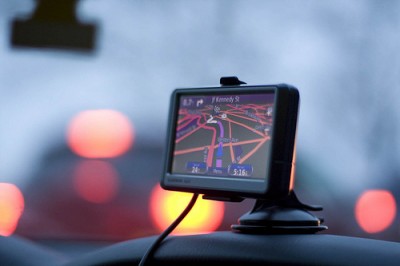 Read another opinion
Image by racheocity
Ofra Tessler advises companies on customer care services and writes about her experiences at http://www.proc2.com
If you would like to guest post on this site, read the guidelines here.