Three very important circles:
The smallest is our circle of control, the things we can directly influence, the time we get out of bed in the morning, how we spend our money. All of it within our gift.
The largest is our circle of concern, world poverty, global warming, the economy. All the things we hear about on the news. Not much we can do there.
The middle is our circle of influence. These are things we could influence, maybe one way or another, if we put our mind to it, what our bosses ask us to do next, how our local politicians behave.
This is the interesting circle. We have a choice:
We can ignore it, leave it well alone. That is the easy, safe thing to do, we won't fall flat on our faces and we won't look like fools.
Or we can work it for all it is worth, try to make things happen. We will make mistakes, and it won't always go to plan, but we will learn and it might just grow.  And if it grows it will drag our circle of control out with it.
But this isn't about your circles
Imagine if everybody who worked in your team was busy flexing their circle of influence.  Busy trying to make their workplace better, how they want it to be.  How would that feel?
Scary?  Or Wonderful?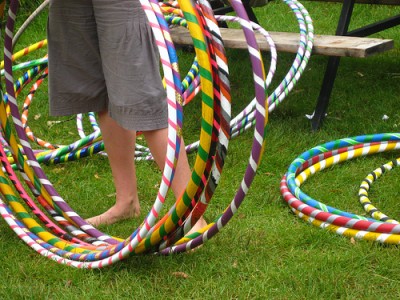 Read another opinion
Image by flare