If two people meet and shake hands with each other, how many handshakes are there?  Easy question, the answer is one.
If three people meet, how many handshakes are there?  Three, are you with me?
If four people meet the answer is six, now you need to think about it.
As the number of people goes up the number of handshakes, (or interactions) also climbs.  A meeting of 20 people needs 190 handshakes.  A lot of sweaty palms.  The number of interactions increases much, much faster than the number of people.  Interactions increase exponentially.  The graph below shows how it pans out.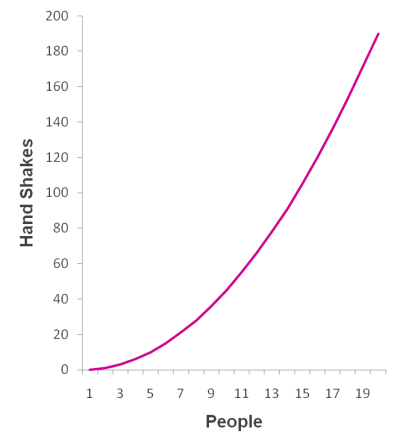 Why is this important to your business?
As the number of things you sell (or service or produce) increases, the number of interactions also increases.  Those interactions show up as:
The number of customer segments
The number of management decisions
The number of call scripts
The number of telephone routing options
The number of system interfaces.
The number of rework loops
And, and, and…
All of those interactions cost money.  So as the range of things you try to service increases the cost of servicing also increases.
Exponentially.
Now for a couple of assumptions and a bit of accounting (mostly painless):
If every extra product you service makes you extra revenue
And every extra product cause more interactions
Then your interaction / complexity costs increase exponentially (like the handshakes)
Before long your profits won't look that rosy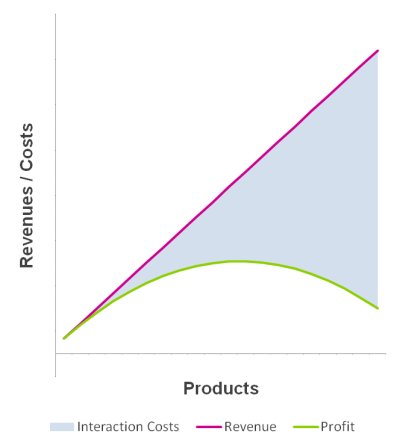 Of course, it is easy to drive a coach and horses through this argument.
Not all costs are interaction costs
Some costs are fixed
Some costs are variable
Some costs are semi variable
Not all products generate the same revenue
Here are three things you could do to see if the arguement holds true in your organisation.
Do some operations analysis and see if you can find a real world example
Put some sensible cost assesments together
Challenge the profitability of that extra line extension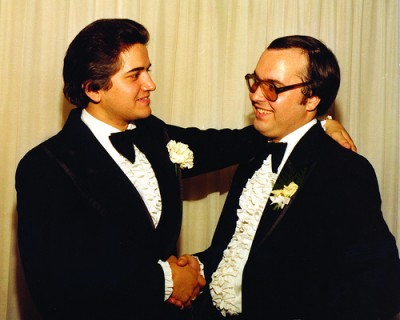 Image by freakapotimus
Read another opinion