For the past 40 years my mother has been on a diet.
She has a weekly ritual.
Every Thursday morning she gets up, visits the bathroom and then, before she has had her customary cup of tea, she weighs herself.
Why does she do this?
Because she knows full well that she is at her lightest on Thursdays, long after the excesses of the previous weekend and just before she starts the warm up for the next one.
She also knows that being judicious with about the timing of her "fluid exchange" will save her the thick end of a pound (454 grammes for those of a metric persuasion) on the scales.
As she once pointed out to me:
"I might as well weigh myself when I am at my lightest.  There is no point in feeling bad about it."
Of course she is only fooling herself, but she is happy to do so.
Active measurement
The minute people start to measure something they start to change what they are measuring.  Or as Blastland and Dilnot put it in their book The Tiger That Isn't "measurement is not passive".
My mother is adept at applying "active measurement techniques".
It's not just my mother
Public sector organisations are also very active about the way they measure things:
Police forces have a whole host of ways of working out what is a crime and what isn't.  They have even created an interesting new verb, to de-crime:

Change the reporting of a crime to non-criminal.

Hospitals are also very adept at moving the boundaries of a casualty department.  Particularly when the time from entering one to leaving one is a hotly contested government statistic.
And it isn't just the public sector
I have spent many an interesting hour debating:
If a customer call really "abandoned" if they only waited 20 seconds.
Who was responsible when letters are sent late.
Whose budget "project work" should be paid from.
All that management effort invested in active measurement is supremely effective at impressing our bosses when all we are doing is driving our businesses sideways.
Are our bosses really that stupid?
Either they don't realise "active measurement" is happening, they are having the wool comprehensively pulled over their eyes, and they are truly stupid.  Or they know full well what is going on, in which case they are complicit.
I have rarely met a truly stupid boss.  Have you?
Unfortunately there is a difference between looking good and being good
Active measurement doesn't work:
It doesn't lead to happy customers
It doesn't lead to happy employees
It doesn't lead to happy voters
Ultimately it doesn't even lead to happy bosses
So if you want to be good, not just look it
Stop making people look bad

if the results aren't where you want them to be.

Start to

focus on what you can do to improve the system

, not how you can improve the measures.
Of course some bosses aren't worth having that conversation with.
Which is why I haven't suggested to my mother that she moves the biscuit tin.
If you enjoyed this post click here for updates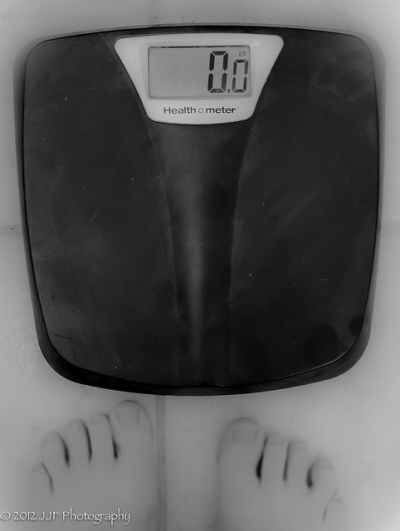 Read another opinion
Image by Jeremy Fulton