Legend has it that the tie that I wore to work this morning started life hundreds of years ago as a neck cloth that was "easily changed to minimise the soiling of a doublet."
Or, to put it in rather less grand terms, a bib.
From function to fashion
400 years ago, Croatian mercenaries fighting in France modified the bib  into a fashion item and it was later adapted by the Parisians into the "cravate", a corruption of the French word for "Croate".
Charles II brought the new "cravat" to England in 1660, and as fashion follows the rich and powerful we still wear them today. (Despite the best efforts of Steve Jobs).
The tie serves no useful purpose, in fact in some lines of work, (medicine, policing and heaven forbid those who work with lathes) it is downright dangerous.  But we still wear them, all in the name of conformity.
Following the crowd
Our desire to conform is a powerful one.
In the 1950's Solomon Asch carried out a series of experiments where he showed people some very simple cards with lines drawn on them.  He asked his subjects to point out the lines of the same length.  They always matched the lines correctly.
When he repeated the experiment in the presence of others (actors planted in the experiment) who all agreed on an answer which was obviously wrong, his test subjects often agreed with the crowd, despite the evidence of their own eyes.
Humans have a natural wish to conform.
The birth of the sacred cow
It is easy to see where the sacred cows come from.
They are just policies, procedures, processes and standards that once had a purpose which has long since gone.
Unfortunately killing those cows isn't so straightforward.  We all rally round and defend them, unthinkingly, just for the sake of conformity.
Sacred  cows make the best burgers ~ Mark Twain
Enjoy this post?  Click here for updates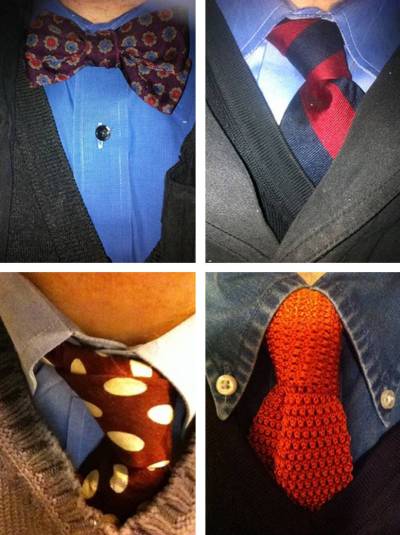 Read another opinion
Image by bjohnson