It's not nice,  but it is a fact of life, a certainty.  Things go wrong, events conspire against you, milk gets spilt, shit happens.
Maybe you can mitigate it, but you certainly can't avoid it.  It will get you in the end.
How are you going to deal with it?
Option A: Cry
Play the ostrich and stick your head in the sand
Run around like your hair is on fire
Spend hours chanting "Why me? Why me?"
Look after yourself, pull up the ladder
Hold a long inquest into the reasons for the "shit"
Then sack them
Option B: Clean it Up
Accept that "shit" is inevitable
Take a longer term perspective, realise that life will go on
Accept what can't be changed and focus on what can
Believe in your own capabilities
Modify your goal, find a different purpose
Find somebody to help you
Help others around you
Take time to look after the other parts of your life
There is of course a right answer, and it isn't option A.  But if a bit of A helps you get to B quicker be my guest, though I'd recommend you stop when you get to the chanting, after that it is a little unhelpful.
Click here for e-mail updates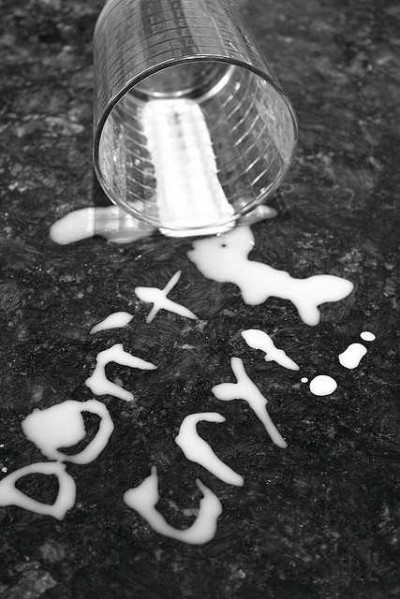 Read another opinion
Image by Joel Montes