There are two ways to push your next big idea:
1. The Business Case
Pull together a fancy looking presentation with buckets full of analysis (discounted cash flows, net present values, operations analysis, customer value analysis, competitive positioning, the whole nine yards), it is the  professional thing to do.  Unfortunately:
Your idea will be flat
Nobody will entirely grasp what you are suggesting
Everybody will snipe at it
And tell you why it couldn't possible work
At best you will escape unscathed, and despite all your hard work it will still be just an idea
2. The Prototype
Run a trial or build a prototype: it doesn't stand a hope in hell of working, it will be horribly flawed and look like an 8 year old's school project (lots of plastic and string).  However
Your idea will be three dimensional
Everybody will understand what you are doing
People will tell you what you need to do to make it better
They will talk about what you are doing
Somebody senior will come and have a look
You will gain insight
Your idea will gain momentum
It will become real
Far be it for me to lead the jury, or be biased in any way shape or form.  But I do think there is a right answer (and it doesn't involve PowerPoint)
P.S. Legend has it that James Dyson built 5,127 prototypes of his vacuum cleaner, but then, what does he know?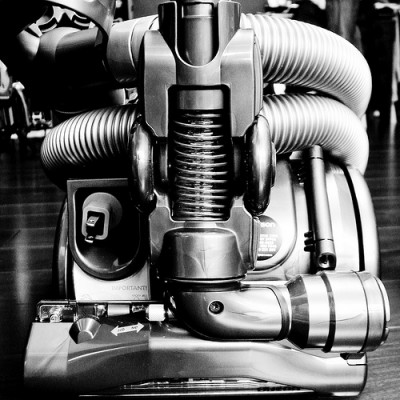 Read another opinion
Image by DennisCHEN