I have an eight year old daughter, she is verging on perfect (well I am her Dad).  Unfortunately there are a number of bits where she is not so verging on perfect.  One of those is her constant questions, why why why why why?.  As the saying goes "It does my head in".
This is a bit odd, because I preach the "5 Whys?" at work.  So what is the difference?
The idea behind the "5 Whys?" is a simple one.  Don't take things at face value, look a little deeper, try to understand what is going on.
The practice is also simple.  All you need to do is ask "Why?" 5 times in a row (without getting punched on the nose).  If you do that you will get down to the nub of the problem, the root cause.
We have abandoned (not answered) 3,000 customer calls

1. Why?

We didn't have the right number of staff

2. Why?

There were more calls than expected

3. Why?

Lots of bills went in the post on the same day

4. Why?

We didn't print any for a week

5. Why?

Because the system interface with the printer was broken
Asking "Why?" 5 times helps understanding.  I could go on asking "Why?"  Why was the system interface broken?  The number 5 isn't important, it just implies a level of rigour.
The important thing is to think whilst you are asking "Why?"
Does this explanation make sense?  (Does the printer have a system interface?)
Have I got to a point that I can do something about the issue? (Can I blame IT?  If you run IT now is probably not a good time to stop asking "Why?")
Is there anything else going on that I should worry about? (Why do customers phone when they get a bill anyway?  Was the bill wrong?)
And that is why my daughter does my head in, she asks "why?", but she doesn't apply any common sense, she doesn't think about the answer.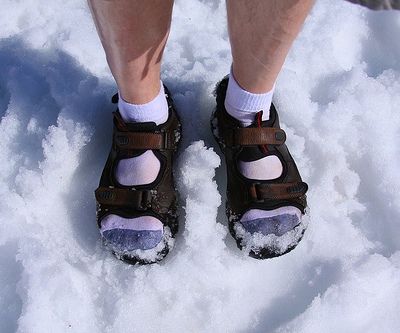 Read another opinion
Image by Mike V