I used to work in R and D for Unilever, a very large FMCG manufacturer.  Whenever we had a problem, couldn't make something, didn't know what to do next, my boss would say to me:
"We should know what Unilever knows.  Who do you know?"
At which point I used groan and pick up the internal directory to see who I could find.
With the advent of social media, knowing what is known about your organisation becomes easier and easier.  It is just a question of seeding the process a little:
Problem Solving
Put up a problem solving forum on your intra-net, let people contribute ideas and suggestions to resolve issues.
Allow all your retirees access to the problem solving forum, they will contribute for free and you keep their knowledge.
Put all of your processes on a wiki and encourage your staff to contribute.  Create the one best way of doing things.
Customer Feedback
Search Twitter for comments about your company name, people may not complain to you but they sure as hell will complain about you, and the place they love to complain is Twitter.
Set up a "how could we help" forum on your web site.  Provoke a conversation with your customers about the products or services that you could sell but don't .
Set up an FAQ forum for your customers. Let them help each other solve problems with your service and learn from the results.
Think of what you could learn, and you will never have to pick up a phone book again.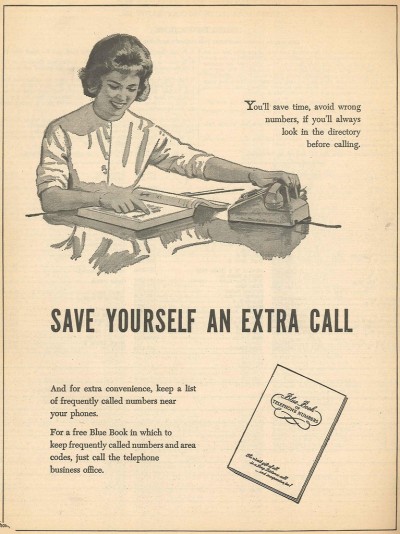 Image by Eric Fischer
Read another opinion