A couple of months ago my wife bought a bed from John Lewis.  The beauty of buying a bed and having it delivered is that you can also pay to have the old one taken away (which is a pain of a job).  Unfortunately my wife neglected to do this, leading to not a little disharmony.  So, on the morning of the delivery I phoned up the store hoping they would take a payment over the phone.
The van arrived a couple of hours later to deliver the bed.  When I asked them to take the old one away the driver looked at his paper work and said:
"We don't have an instruction to do that sir"
Here we go I thought.  So I explained the situation and that I didn't have a receipt.
Did the driver phone back?  Did he drive off?  Did we get into a long and tortuous debate?  No he just said:
"Sorry about the mix up sir, it would be a terrible world if we didn't trust our customers"
Then he took the old bed and left.
The moral of the story?  Business works better when there is trust.
Oh and buy your next bed from John Lewis, I will.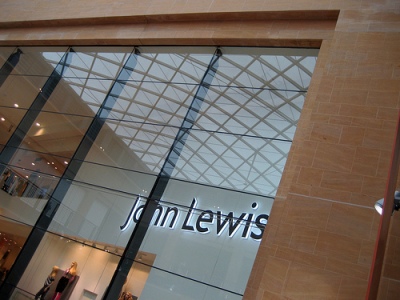 Image by Harlequeen