Glasgow's Western infirmary owns a £500,000 CT scanner (computerised tomography if you must know, though I am not much wiser).  Apparently it is used to scan patients' brains if they are thought to have had a stroke.
Unfortunately it has been idle for the past six months as the radiographer who operated it left the hospital.  In one 48 hour period alone, 22 patients who could have used the equipment were transferred to other hospitals to be scanned.  It isn't clear how many patients had to be moved because nobody was there to work it over the full 6 months; conservatively I guess it is at least 1,000.  I assume they were all transferred by ambulance and more importantly they are all unwell and in serious need of care.
The question of course is why?  Unfortunately the article doesn't answer this.  I surmise it must be for one of two reasons; either a decision has been made not to hire a radiographer, (presumably to save money) or because they can't recruit a suitably qualified individual.
If it is the former then this is a classic case of sub-optimisation, clearly the ambulances, drivers, waiting time and patient care are not all free.  If it is the latter then there is a serious failing in their recruitment process.
Perhaps they should give the scanner to somebody who can use it?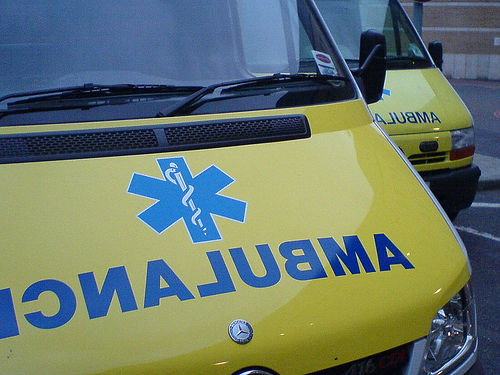 Image by gwire
Read the full article in the Scottish Daily Record