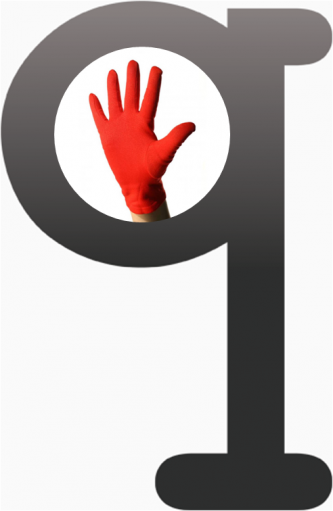 Blinding ignorance does mislead us.  Oh wretched mortals, open your eyes! ~ Leonardo Da Vinci
1.  Walk in your customers' shoes
It is great to carry out customer surveys, they can tell you something useful, though, by their nature, information gets distilled down and summarised so they lose granularity and context.
It is better to talk to your customers directly; they are usually honest, though they may be too polite and not tell you the whole story.
But, if you really want to know what your service is like try it!
A neighbour of mine opened a sandwich shop.  She is a great cook, the sandwiches were fabulous, but I had to wait 20 minutes for them, and one of them had a hair in it.  I didn't tell her, I didn't fill in her satisfaction survey.  And I really don't fancy going back.
When was the last time you actually tried out the service you manage?  I bet it will be an eye opener.
2.  And your employees'
Once you know what the service you offer is like try to deliver it.  Do it yourself.  Take some calls, use the IT system, follow the policies and procedures, talk to your staff. Actually take the time to find out what is like on the shop floor.
Have you seen the TV program "Back to the Floor"?  Company executives disguise themselves and work at the coal face for a week or two.  They always come back looking a little shell-shocked and with a mission to change things.
Try it; open your eyes to what is happening around you.
3.  Stop doing stupid things
Once you know what it feels like to be a customer and an employee, it becomes frighteningly obvious how dumb some of the things your organisation does are.
Improving the service you offer is really as easy as stopping doing dumb things.
Stop repeated requests for the same information
Stop multiple authorisations
Stop double keying data
You can't help but look good.
4.  Make it easy to get right and difficult to get wrong
Good processes are a little like installing a Dell PC.  They come with a nice clear diagram and only go together one way.  All the leads are coordinated so it is obvious where they go; all the plugs and sockets are different shapes and sizes so they only fit together one way.
If your employees and staff can't get it wrong, they won't get it wrong.  Your service will be better and your costs lower.
Ask yourself, are my forms easy to fill in or ambiguous?  Do I use drop down menus or allow free text entry?  Do I ask for each piece of information once, or multiple times?
Are you easy to do business with?
5.  There is no finish line
The best organisations improve their service and then improve their service and then they improve their service again.
Companies like McDonald's, Dell, John Lewis and Toyota didn't get to be so slick by having a go then forgetting about it.  Toyota are so good at this that they will actually let you walk around their factory and see all their trade secrets.  They don't believe you can catch them, not because what they do is particularly clever, but because of the relentless focus they put into it.  If you think improving the service you offer is a one-off task, then I am afraid you will always be second-rate.
But you can't start all over again until you have started.  As Nike say, "Just do it."
Send this page to a friend
Share this Squawk Point article with a friend by clicking on the envelope:
Post Script
Did you get here from a link from a friend, Facebook, or Twitter? This lesson is part of a 12-part free e-mail course on the essential pillars of service improvement. Learn more about it and sign up here.